Fiberglass Window Installation in
Charleston

,

Summerville

& Nearby

SC
A high-quality replacement window option for your home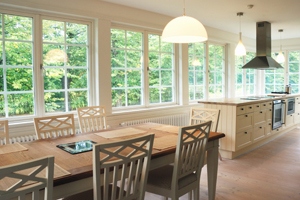 Fiberglass windows offer high performance with the quality look of painted wood frames.
Are your old windows in need of an upgrade? While wood or vinyl windows are cost-effective options, more and more homeowners are choosing fiberglass instead for their replacement window project. If you're looking for versatility and durability, fiberglass windows offer several benefits that might make them the perfect fit for your home.
New Age Contractors installs top-tier fiberglass windows for homeowners throughout South Carolina. We will work with you to create the perfect frame, styled and colored to match your home's décor.
To see if fiberglass windows are right for your home, schedule a free estimate with us today! We serve homeowners in Charleston, Summerville, Mount Pleasant and areas nearby.
Fiberglass windows last longer than the rest
Why choose fiberglass?
Durable and strong
Low maintenance
Paintable and stylish
Resistant to moisture and sunlight
Engineered to withstand strong forces, fiberglass windows are the best option if you're looking to invest in a long-term solution to your replacement window needs. Through a process called pultrusion, the materials that make up a fiberglass frame are combined to provide superior tensile and torsion strength. This creates an ultra-strong window, capable of safely holding large panes of glass.
Because fiberglass window frames and panes are essentially made of the same material – glass – these models lack issues with window frame expansion and contraction, rotting, and warping that can be found in vinyl or wood windows. The frame and the pane swell and settle at the same rate, minimizing potential damage to your window.
Enjoy the benefits of energy efficiency
Because fiberglass windows don't expand very much, their seals break much less frequently than with vinyl or wood windows. This means that energy loss due to fiberglass windows is usually negligible. If a primary motivation for your replacement window project is to reduce utilities costs or increase home comfort, fiberglass can reliably deliver high energy efficiency.
Choose from a variety of colors and styles
Do you want to combine the look of wood windows with the strength of fiberglass? Most fiberglass windows come in wood profiles, so you can do exactly that. These frames are also paintable, allowing you to change the color if desired. However, they also do not require paint and are extremely low maintenance.
Get started on your replacement windows today
No matter what style of window you decide is right for you, our capable technicians will ensure a flawless installation and an attractive finish. Interested in fiberglass windows? Call us at 1-844-676-4349 or contact us online to schedule a free estimate in Charleston, Summerville, Mount Pleasant, Goose Creek, Ladson, Johns Island, Beaufort, Moncks Corner, North Charleston, Hanahan, and areas nearby.
Looking for a price? Get a no cost, no obligation free estimate.