Furnace Repair and Replacement Services from Greater Charleston's Trusted HVAC Contractor
Our home heating services
We offer repair, installation and maintenance services for:
Gas heating
Electric heating
Heat pump heating
If your heating system needs repairing or you need a new system - count on us!
New Age Contractors is focused on home efficiency and air quality, providing Greater Charleston customers with HVAC (heating, ventilation, and air conditioning) services to make their furnace or heating system run more efficiently.
Why more customers choose us:
Free in-home consultation with one of our HVAC specialists
Technicians experienced in dealing with furnaces and boilers
Properly-sized equipment for your home
Quality equipment installed according to industry best-practice standards
Providing boiler and furnace repair, installation and maintenance services
Heating and cooling your home makes up almost 50 percent of your energy costs. This is why it's important to make sure that your heating and air conditioning system is as efficient as possible. We provide repair, installation and maintenance services for a variety of heating systems.
Get a no-obligation quote for furnace replacement and repair
Get a FREE Quote!
For an inspection of your HVAC and heating system and a free estimate for furnace repair, boiler repair, or replacement, give us a call or contact us online today! We service Charleston, Summerville, Mount Pleasant and nearby areas of South Carolina.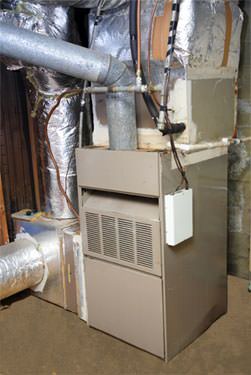 Most older furnaces and boilers have efficiencies of 56% to 70%, but newer models can achieve efficiencies as high as 98.5%, according to the US Dept. of Energy.
Is it time to replace your heating system?

If you can answer "yes" to any of these questions, it might be a good time to think about having your heating equipment replaced by an expert HVAC contractor.
Is your furnace or boiler more than 15 years old?
Are some rooms in your house colder than others?
Does the air in your home feel too dry or humid?
Is your furnace or boiler noisy?
Does your heating system require frequent repairs?
Are your energy bills high?
An old, inefficient furnace or heater can be costing you more than you realize
For decades, electricity, gas and heating oil costs were low enough that we didn't need to worry about our monthly utility bills. But today's growing energy demand has caused electricity and fuel prices to shoot up -- and it will only get worse.
The older your furnace equipment is, the lower its efficiency. Today's heater and furnace equipment is a lot better at converting fuel or electricity into home heat.
Enjoy a new level of comfort & savings with a high-efficiency furnace
Today's new furnaces and heating systems are more energy-efficient than ever, so there is no reason to keep an old, inefficient system. If you have an old gas or electric heater, or you notice your system is not working as well as it could be, one of our skilled HVAC technicians can help you fix it. Schedule an appointment for maintenance or furnace repair today!
At New Age Contractors, we offer a variety of high-efficiency furnaces and other energy-efficient home heating options. Depending on your needs, budget, and energy costs, you may benefit greatly from high-efficiency furnace installation.
Contact the experts at New Age Contractors today to get started. To learn more about our home heating services, give us a call or contact us online and we'll send our professional HVAC technicians to provide you with a free consultation and estimate for heating repair or installation. As Greater Charleston's trusted HVAC contractor, New Age Contractors proudly serves Mount Pleasant, Summerville, Charleston, Ladson, Goose Creek, Beaufort, Johns Island, North Charleston, Hanahan, Moncks Corner and the surrounding area.
Looking for a price? Get a no cost, no obligation free estimate.